At Bethel Christian Center we believe that tithing is very important in regards to living out your faith. Giving in scripture is established as a first fruit to God. Giving the ten percent of personal assets back to God, known as the tithe, was an established fixture of the Jewish culture into which Jesus was born.
In finances, as with every area of life, Jesus elevated new standards of generosity, sacrifice, and selflessness. When you give to Bethel Christian Center, you not only support many efforts to further the gospel here in Durham but also to reach the far corners of the earth.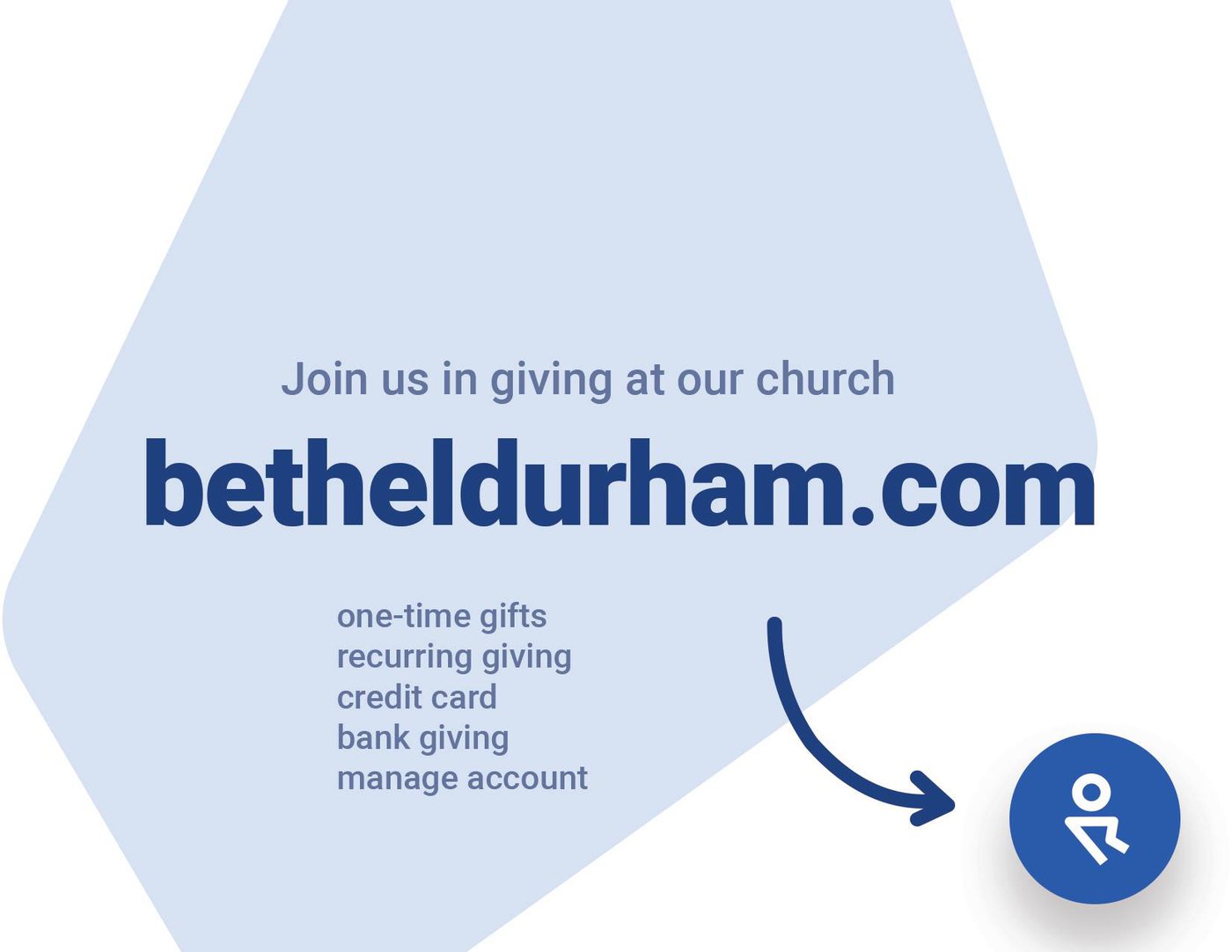 Giving via ACH Bank Draft is now as good as cash and better than checks, with 100% of the gifts clearing with zero fees to both the church and The giver!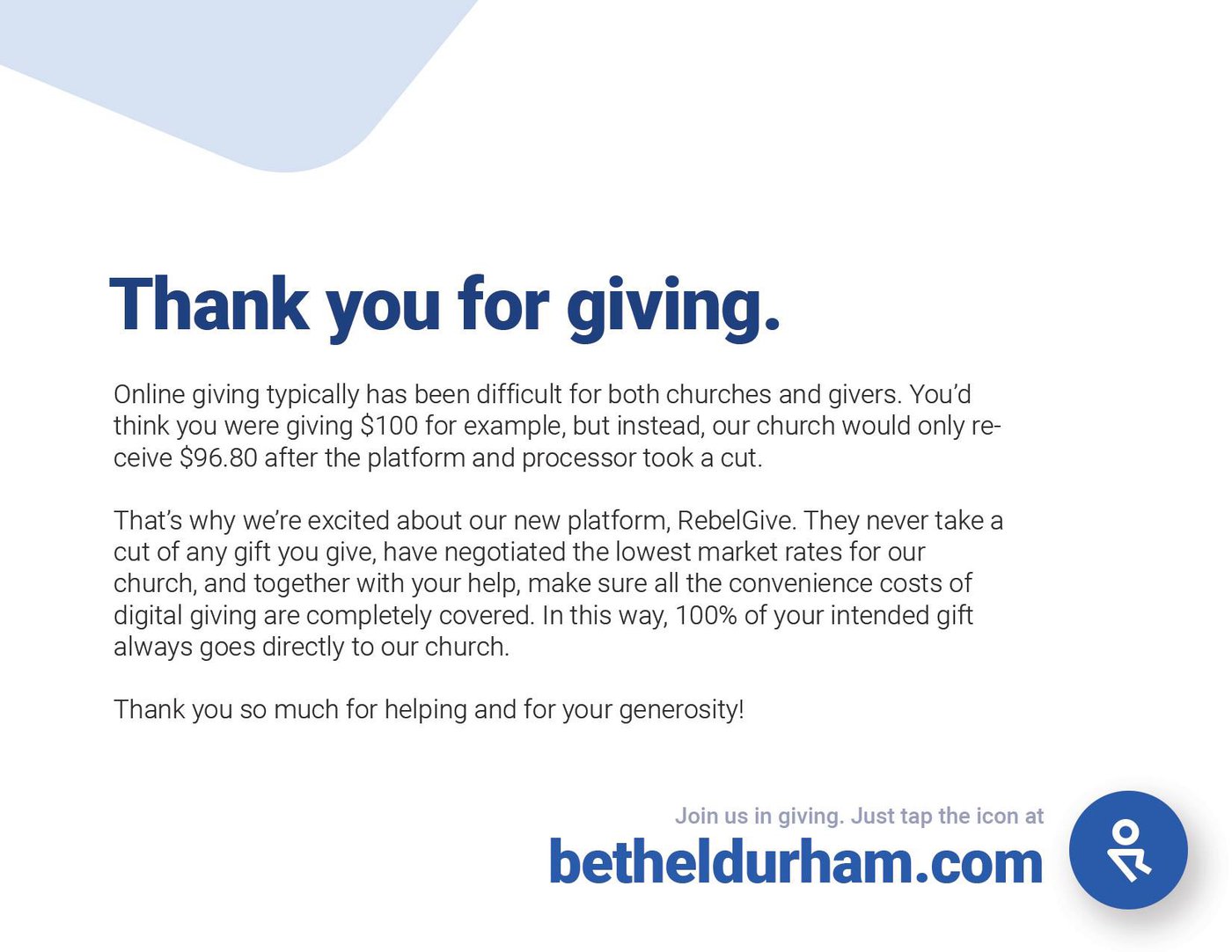 Already shop at Amazon? Smile.amazon.com contributes funds to Bethel Christian Center at no extra cost to you. Clicking HERE is a simple way to allow Amazon to make a church contribution out of their pocket, for every purchase, every time you shop at Amazon!